CELEBRATE YOUR ROYAL WEDDING
Perfecting the little details that make up the most precious moment of your life.
The Pre -Wedding Ceremony
Mehendi ( special henna coloring applied in intricate, beautiful patterns on the hands) of the bride and the guests. A special sangeet ( Indian Wedding Songs) are being arranged.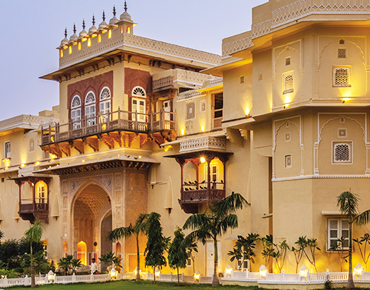 Wedding procession:
Luxury & Royal weddings at Chomu Palace set a new standard for once-in-a-lifetime occasions. From bridal showers, cultural etiquettes to grand gala dinners to afternoon tea to martini nights for bachelor parties and other ideas you may have only dreamed of, our professionals combine the finest elements with the most beautiful wedding venues to ensure an unforgettable experience.

Comprehensive wedding services are our specialty. Select from the list of wedding options below, complete the request form and one of our specialists will contact you directly.